MAUDE MARIS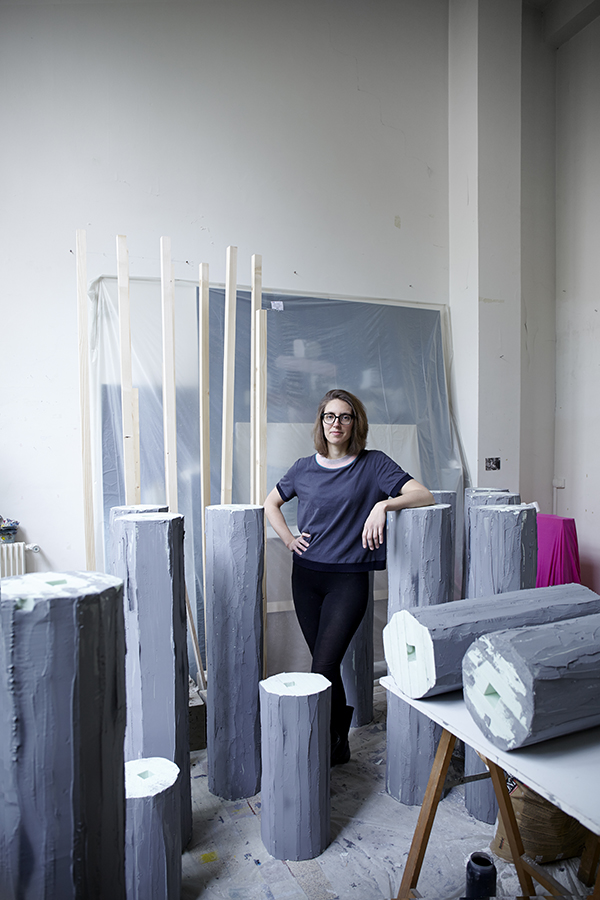 (France)
In Residence from
September to November 2015.
Through drawings, paintings and installations, Maud Maris represents artificial spaces that question our relationship with nature and architecture, by building a whole process of casting and staging to produce the subject of her paintings.
Maud Maris is born in 1980 and lives and works in Paris. After graduating with a DNSEP at the Fine Art School of Caen (France) in 2003, she obtains a DAAD scholarship to join Hubert Kiecol's class of Art and Architecture in Dusseldorf, from 2009 to 2010. She is represented by the Gallery Isabelle Gounod in Paris and by the PI Artworks Gallery in London. Her work is shown in various FRAC in France and in the Museum of Contemporary Art in Rennes. She often exhibit in France (Paris, Rennes, Clermont-Ferrand…) and abroad (New-York, Rome, London, Istanbul…)
Exhibition at the VOG art Center in Fontaine, France, from February 11th to March 19th 2016.
See the exhibition views. Download the catalogue.